Post by crimsonbinome22 on Jun 8, 2008 13:01:52 GMT
The McFlurry Monk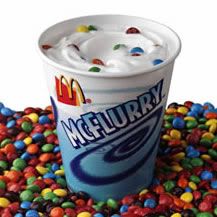 Unhappy with the Mcflurry Monk of old (I've quoted it into my post a few down for reference purposes), I built a new version with the most suitable subrace I had: Pharlan. It uses the Harper Scout toast dispensor to maintain the same number of attacks as the old version and is Str focused for better damage and also for resisting some of the many checks in the 9 Hells. I ended up reincarnating an old Fist monk into the same build, finding it works just as well for a Dex focused toon.
There are tradeoffs between the Strength and Dexterity based versions. The Strength version has very precarious AC, 121 in BURs, but obviously has far greater damage output and limited Critical Hit Immunity. Unless you have access to a strongheart and good resist gear the Dex version is a far more stable option with 134 AC in BURs. Both versions end up with a respectable off stat, making them fairly impervious to weak checks (advespas for Str version, gelugons for Dex) and with the help of the outer UUU ring are immune to Pitfiend/Malebranche KD checks. I actually tilted the Str version towards a couple of extra points in it's main stat. This is partly because when I reincarnated into the Str version I was 1x demi, and a little extra AB helps compensate for demi pens. That little bit extra damage on each of your attacks doesn't hurt either. I moved 2 points out of Constitution and into Intelligence for the Str Version so I would have enough points to get 35 in both Craft Weapon and Craft Armour and still have some left over for concentration. The Dex variant can easily do without the extra point of AC so 60 HP is more worthwhile imo.
The build works with both nunchucks (any monk weapon really) or fists. Again, each has it's pros and cons. With fists you can get 10 attacks a round, as opposed to 9 with nunchucks. Fists also gain +17 extra bludgeoning damage on each hit as well a permanent +16 enchantment on the gloves. Nunchucks on the other hand can be buffed with Darkfire, Flame Weapon, Deafening Clang and Magic Weapon. Together they add to more than the bonus fist damage but many creatures will be completely immune to some of these buffs, whereas the fist bonus works on absolutely everything. Going club focused does allow you to use Goads or Kama's if you want, which can be useful for runs such as Elysium and Aboleths where bludgeoning does not reign supreme as it does in the Hells. Another interesting feature of the Nunchuck version is you actually get 10 or so uses of Divine Might each rest. It only adds 7 divine damage to your attacks for 7 rounds, but when used before spawn points where you know a Pit Fiend or Malebranche are going to spawn, it is still very useful. Personally I like both Nunchucks and fists and so have one of each.
A note or two about building this. Start off your alignment as Lawful Evil, so you can level through Monk and Blackguard without a problem. At 34 you need to switch to evil so have a chat with the Ascension Priest. If you become immortal before taking your fifth HS level you can go kills some woodland animals to become evil again.
Race: "Pharlan" (secret Beyond UltraRare; adds wings and tail)
- FCs: Cleric, Paladin
- STR +4, WIS +4, CHA +4, free feats: Great Strength I, Great Strength II, Divine Might, able to walk on quicksand, base SR 15 +1/lvl
Dexterity Based
Strength Based
Stats
Stats
Base: 14 Str, 16 Dex, 12 Con, 12 Wis, 12 Int, 8 Cha
Racial: 20 Str, 16 Dex, 14 Con, 16 Wis, 12 Int, 12 Cha
At 60: 22 Str, 46 Dex, 14 Con, 16 Wis, 12 Int, 12 Cha
Items: 34 Str, 58 Dex, 26 Con, 28 Wis, 24 Int, 24 Cha
Base: 14 Str, 16 Dex, 12 Con, 12 Wis, 14 Int, 8 Cha
Racial: 20 Str, 16 Dex, 12 Con, 16 Wis, 14 Int, 12 Cha
60: 48 Str, 20 Dex, 12 Con, 16 Wis, 14 Int, 12 Cha
Items: 60 Str, 32 Dex, 24 Con, 28 Wis, 26 Int, 24 Cha
AB & AC
AB & AC
AB: 92 + 1 (CW)
AC: 132 + 2 (Gird)
AB: 93 + 1 (CW)
AC: 119 + 3 (Strongheart) + 2 (Gird) + 1 (CW)
Skills
Skills
Tumble (60), UMD (60), Discipline (63), Listen (63), Parry (63),
Craft Weapon (30), Concentration (Remainders)
Tumble (60), UMD (60), Discipline (63), Listen (63), Parry (63),
Craft Weapon (35), Craft Armour (35), Concentration (20)
Saves
Saves
F: 64, R: 77, W: 64
F: 65, R: 64, W: 64
| | | | | | |
| --- | --- | --- | --- | --- | --- |
| Level | Class | Dex Based: Stat | Dex Based: Feat | Str Based: Stat | Str Based: Feat |
| 1 | Monk | | Toughness | | Toughness |
| 2 | Monk | | | | |
| 3 | Monk | | Weapon Focus | | Weapon Focus |
| 4 | Monk | +1 Dex | | +1 Str | |
| 5 | Monk | | | | |
| 6 | Monk | | Weapon Finesse | | Alertness |
| 7 | Monk | | | | |
| 8 | Monk | +1 Dex | | +1 Str | |
| 9 | Monk | | Alertness | | Iron Will |
| 10 | Monk | | | | |
| 11 | Monk | | | | |
| 12 | Monk | +1 Dex | Iron Will | +1 Str | Improved Critical |
| 13 | Monk | | | | |
| 14 | Monk | | | | |
| 15 | Monk | | Improved Critical | | Great Fortitude |
| 16 | Monk | +1 Dex | | +1 Str | |
| 17 | Blackguard | | | | |
| 18 | Blackguard | | Blindfight | | Blindfight |
| 19 | Blackguard | | | | |
| 20 | Blackguard | +1 Dex | | +1 Str | |
| 21 | Monk | | Epic Weapon Focus | | Epic Weapon Focus |
| 22 | Monk | | | | |
| 23 | Monk | | | | |
| 24 | Monk | +1 Dex | Epic Prowess | +1 Str | Epic Prowess |
| 25 | Monk | | | | |
| 26 | Monk | | | | |
| 27 | Monk | | G Dex I | | G Str III |
| 28 | Monk | +1 Dex | | +1 Str | |
| 29 | Monk | | BF: Armour Skin | | BF: Armour Skin |
| 30 | Monk | | G Dex II | | G Str IV |
| 31 | Monk | | | | |
| 32 | Monk | +1 Dex | | +1 Str | |
| 33 | Monk | | G Dex III | | G Str V |
| 34 | Monk | | BF: Epic Energy Resist | | BF: Epic Energy Resist |
| 35 | Harper | | BF: ESF: Listen | | BF: ESF Listen |
| 36 | Harper | +1 Dex | G Dex IV | +1 Str | G Str VI |
| 37 | Harper | | | | |
| 38 | Harper | | | | |
| 39 | Harper | | G Dex V, BF: G Dex VI | | G Dex I, G Dex II |
| 40 | Monk | +1 Dex | | +1 Str | |
| 41 | Monk | | | | |
| 42 | Monk | +1 Dex | Legendary Weapon Focus | +1 Str | Legendary Weapon Focus |
| 43 | Monk | | | | |
| 44 | Monk | +1 Dex | | +1 Str | |
| 45 | Monk | | G Dex VII | | G Str VII |
| 46 | Monk | +1 Dex | | +1 Str | |
| 47 | Monk | | | | |
| 48 | Monk | +1 Dex | G Dex VIII | +1 Str | G Str VIII |
| 49 | Monk | | | | |
| 50 | Monk | +1 Dex | | +1 Str | |
| 51 | Monk | | G Dex IX | | G Str IX |
| 52 | Monk | +1 Dex | | +1 Str | |
| 53 | Monk | | | | |
| 54 | Monk | +1 Dex | G Dex X | +1 Str | G Str X |
| 55 | Monk | | | | |
| 56 | Monk | +1 Dex | | +1 Str | |
| 57 | Monk | | G Str I | | G Dex III |
| 58 | Monk | +1 Dex | | +1 Str | |
| 59 | Monk | | | | |
| 60 | Monk | +1 Dex | G Str II | +1 Str | G Dex IV |