Post by Bad on Jan 17, 2011 22:46:24 GMT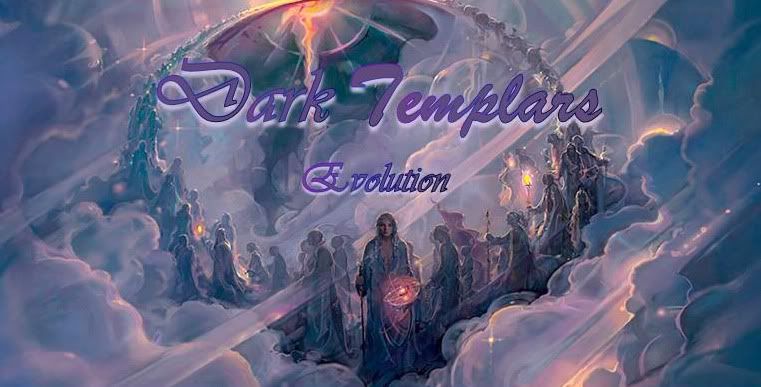 The Dark Templars would like to thank Mr. John Pitre for permission to use "Ascension" the artwork shown above.
www.johnpitre.com/
The Dark Templars©
We, aspire to conquer the Nine Hells and beyond.
The Dark Templars, as a guild are here to help players conquer the end game content of Higher Ground. That being said, HAVING FUN is the most integral part of our play!
On HG, the saying goes "Immortality is only the beginning!"
In the DTs, the saying goes "Demigod hood is only the beginning!"
We run the hells everyday, but Nessus only helps open the doors to: Elysium, Aboliths, the Abyss and much more.
Philosophy

With the Higher ground community in mind, the Dark Templars' goal is to help new hells players transition to demigod hood and conquer the post hells.
We try to be as open and welcoming as possible when forming runs, encouraging new players to join and have fun.
Our runs are fast paced, but filled with fun banter and many "laugh out loud" moments, so expect to be pushed to the limits of your play and have oh so much fun doing it!
We encourage new players to ask questions and we will do our best to answer them. Often our run leaders will offer advice on tactics and strategy that we have found to work best in various areas of HG.
Expectations

If you are thinking about joining our guild, let us know. As a perspective DT we will do our best to have you run with as many of our guild members as possible.
We do not expect players to have the top equipment and a huge amount of experience, as that is something that we will help you gain.
We welcome like-minded players that are willing to learn and want to have FUN learning and running the most challenging areas on Higher Ground.
If you are interested in joining us, the best thing for you to do is find us in game and make us aware of your interest.
Or you can Personal Message our Guild Leaders:
Azpride (Az) (Less Active due to RL)
Bazukar (Baz)
Binsobad (Bad)
Dextreek (Dex)
Hjshotgun (Hj) (Less Active due to RL)
I Like Beer (Star) (Less Active due to RL)
Launcelotlee (Lee) (Less Active due to RL)
Millivanilli (Milli)
Paradoom (Doomi)
Spcleezard (Stick)


While you build up the required character / characters, let us help you start gathering the gear and knowledge you need to play them to their best.
Requirements for Admission
- One core caster (Arcane (Wiz/Sorc), Bard, Cleric, or Druid) must be tagged to Cania or deeper.
- Second deep Hells worthy character must be tagged to Malb or deeper.
Knowledge

Our Guild is also a repository of knowledge about all things Higher Ground.
Countless hours have been spent by DT members amassing many of the secrets, tips, and tricks that are an invaluable resource for all guild members.
Our Builds section has some of the most effective builds on HG. This, coupled with the ability to bounce your ideas off some of the top vets on HG, should help you build it right the first time.
The DTs are here to have fun and enjoy playing Higher Ground, and we find that knowledge is the key to having fun, and also the key to victory!
Dual Guilding

This is something that the guild has decided is not permitted.
If a player intends to leave another guild to join the DTs, a gradual move of characters is fine. As long as all the persons characters are moved over within a reasonable amount of time.