Post by Bad on May 30, 2011 21:59:43 GMT
Project Mayhem hmm I mean Marketing
My fellow Space Monkeys, I do marketing for a living, but when I asked to help market Higher Ground; I was kept waiting for months without food, shelter, or encouragement of any kind. Having passed this initiation, I have now become a member of Project
Mayhem
hmm I mean Marketing.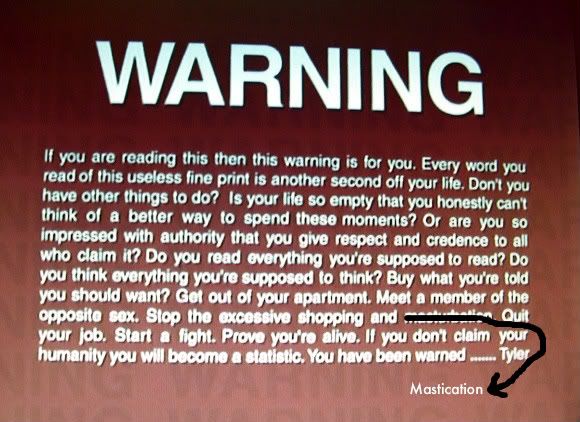 I have been given absolutely no permission of any kind, for my activities on behalf of Higher Ground. In fact should I be caught or captured, the CIA and the Dev/DM team of HG will disavow any knowledge of my existence or activities.

Given the above I see a dire need for a real effort to be made on the server's behalf.
1. We all love Higher Ground.
2. We know that our content is as good as, if not, allot better than many paid games.
3. We all know that our population is shrinking.
So what do we do?
Sit here and cogitate on why, we are losing more players than we can replenish?
Go quietly into the night, forgotten in our tiny corner of cyberspace?
Or do we instead begin a real fight for our continued existence?
Well, nothing of value can be gained or retained without a fight, our very lives are a testament to our ancestors ability to fight, adapt and survive!
Now you are saying to yourself, "Ok I get it, but what's the plan?"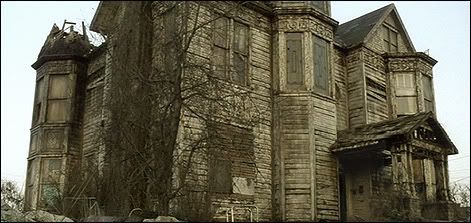 Well first, we all quit our jobs, move into a very abandoned and dilapidated mansion in the super seedy part of town, start making soap and homemade fertilizer.
Hmm, no? Well maybe, we at least help the server in other ways .
Ok The Plan:
1. Very soon, I will be posting a series of very short surveys, which hopefully should give us a bit of an understanding as to where our core players come from and why those core players stay.
(Please answer it, I need this to target our core audience)
2. I will begin a campaign of constant news and information about all things HG on various Boards, Sites etc (List to come with URLS)
3. For the next two months we will bombard our target audience with information about the real life and news on Higher Ground.
Now you are saying to yourself, "Ok I get it, but what do I need to do
Tyler
hmm I mean Bad?"
1. If all of this content and information came solely from me then, the audience on these boards would begin to suspect (Somewhat correctly) that I am mad, and hell bent on getting them come to the server and try Higher Ground.
When a person suspects that they are being sold something their natural tendency is to resist. They must be allowed to sell themselves.
2. What we want is to export our culture and fun to those boards, which means when I post URL's here I am not doing it out of a need to keep the community informed on my activities (Please see the lack of permission clause above.) (And I suggest not having the soup)
I am posting them so that those who wish to join the fight, can go there and help post their views on the events, and activities of Higher Ground.
Please do not hard sell them with how wonderful we are, that creates resistance. Instead tell them what you did this week on HG (Which runs, what was fun or funny about what you did), who you hung out with and where you are heading with your builds etc.
3. I will start a players Twitter Page for HG, where I will blog about the things going on here every day. Don't slack, visit as often as you can and tell me about your experiences on Higher Ground. I will link the blog to HG Wiki and Proboards.
OK, that's it for now…
You can put down the box of Lye, you are not ready to be marked.......... yet and reading this was nowhere near as painful as that.