Post by Bad on Jun 25, 2011 19:38:26 GMT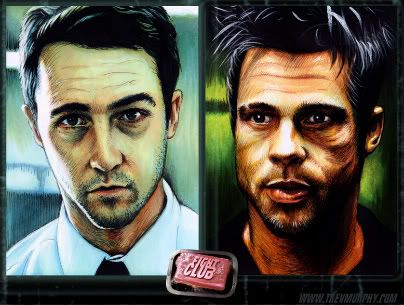 For those unlucky few who have become applicants of, Project Mayhem hmm I mean Marketing….
It is time that YOU …. my fellow space monkeys come out of the basement.
(I do so hope that the recent youtube post by HG's resident silverback is not one of our overly rambunctious applicants EWW!)
Here are the new homework assignments for the foreseeable future.
Appended to this post is an HG flyer that can be printed out (PLEASE DON'T FORGET TO CUT THROUGH THE URL STRIPS AT THE BOTTOM) and posted conspicuously in a public place likely to draw the attention of GAMERS.
(Since this is a bit broad I will provide some ideas…)
Hobbie / Game Supply Stores
Video Game Stores New or Used
Bookstores New or Used
Local Library
Any other place in your town that gets a gamer clientele
I would encourage all of you to dress inconspicuously
(Please don't wear your ski mask into the store they may get the wrong idea.)
Now you are asking yourself, why you should waste your time with all this?
(Yes, I know you are busy, you still need to raid a liposuction clinic tonight and trash a rightwing campaign headquarters)
But here are the rewards (Remember the carrot I spoke about? And monkeys like carrots? Eww that bloody video still stuck in my head.)
Tier 1 reward - for posting in 1 physical locations and posting about HG in 3 different game related forums, pages, blogs. Saphire worth 500k xp.
Tier 2 reward - for posting in 2 physical locations and posting about HG in 6 different game related forums, pages, blogs. Crafting Item that Strips AUGS and lets you keep them (Ulith or Serpents Blood your choice)
Tier 3 reward - for posting in 3 physical locations and posting about HG in 9 different game related forums, pages, blogs. UR AUG. (Your Choice)
Tier 4 reward - for posting in 5 physical locations and posting about HG in 15 different game related forums, pages, blogs. BUR AUG (THIS IS HUGE YOUR CHOICE OF BUR AUG TO PUT ON ANY ITEM YOU WANT)
PROOF: Yes, the proof is in the pudding, and monkeys like pudding so:
When applying for a reward, post pictures of the location where the flyer was posted; one picture of the location façade and one inside showing the flyer. (As a bonus feel free to include compromising pictures of yourself as well)
Please provide address and Phone number of the location.
For online posts please, include a URL that leads directly to the post in question. Since I will need to verify the post and likely post something in support of it.
Do be careful with your posting, soft sell please, and try to work in teams where 1 person asks a question about NWN persistent worlds and the other answers. I have had quite a bit of blow back from posting too large and direct ad type content on many forums (Remember every game forum out there comes with its own net Nazi).
Lastly if your home town is not in a civilized part of the universe, please post here (Tell me where that is so I can verify) to get my approval, if I and the nefarious powers (Read Alien Space Lizards) above me approve; you will be allowed to substitute placing the physical flyer in a real location for more online posting, 7 posts would equal 1 physical flyer posted.
When applying for a reward please try to put all of the above information in 1 post with you login name. (So that the said Alien Lizards will be able to track you down…hmm I mean find you quickly and give you your reward)
Ok, so now you know, on the way to that liposuction clinic; you need to stop by a hobby shop and be real nice to the owner thereof.
Bad
P.S. None of the above changes the "No permission clause" cited earlier.
Where am I going to get all of this stuff?
The FIRST RULE of project Marketing is you don't ask questions!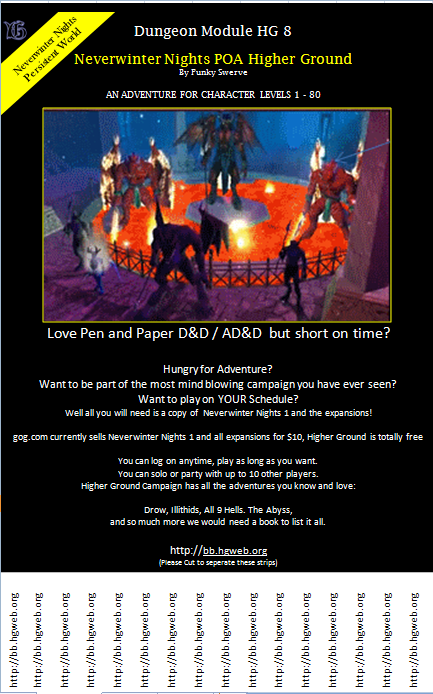 These more printer friendly versions were kindly created by Blady, TYVM again for the great work.
I have finished some printer-friendly high quality 300dpi letter size renditions (click to open), with a bit of variety to change things up in all the places you post them!
|
|