Post by Bad on Oct 8, 2012 20:11:27 GMT
I thought long and hard before posting this, but Tomaan's timely comment finally convinced me to go ahead and say what really needs to be said. And begin to do again what needs to be done.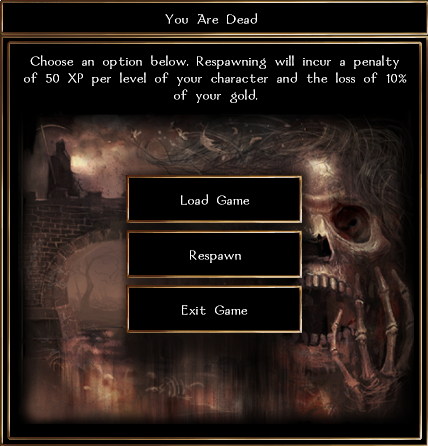 Let us all mourn the passing of Higher Ground, sadly after many years of vibrant life and community, Higher Ground has this day fallen prey to a combination of arrogance, cliquishness, elitism, neglect, cronyism and apathy.
Thus after tonight you will not be able to log on and hang out with your friends, go on runs or pass the time enjoying the place you have come to call home.
Yes, I know that I am writing this obituary a bit early, but only just.
Our player numbers have declined steadily to truly critical levels; at 8pm east coast US time our average player counts fall in the mid 30's to mid 20's; this is too low to support organic run formation for areas beyond LLs most nights.
OK, so the numbers are bad and heading south, now what do we do about it?
Having marketed HG for a year plus I have a very good idea of what we as a group need to do. But this time around having Bad solo market the place will not be enough to reverse what took years to bring about.
This time we need a comprehensive plan (See Below) and EVERYONE will need to pitch in (In their own way) to make sure that the plan succeeds.
There will be no rewards for helping etc. the Devs are too busy. Besides the best reward for me personally is logging on and hanging out with friends and seeing players enjoying HG.
For those of you saying to yourselves, but I hate Bad etc.; you are not doing this for me you are helping all of us so that you and your friends can have a place to get together for runs, to hang out and have some fun.
The Plan (Part 1): Change our server culture or die.
1. Newbies are our future: I would ask that everyone go out of their way to be kind, helpful and super nice to new players. (Lets end the snarky, cryptic comments / answers in !newbie chat. When a new player asks a question they should be made to feel welcome and empowered to ask and learn)
a. The open subbie section of the forums should really be expanded to include a recommended section for new players. As many of us know quite a few of the open sub builds in that thread are out of date/broken etc. therefore I would suggest that a group of top builders with extensive play experience in the deeper parts of the mod look at the builds and copy 5-10 into the new recommended section. Plus the Wiki should be updated to use those recommended builds.
Some of the players who come to mind for this project are: Tyran, Vichya, Laser, Lee, Bazukar, Greven, Fallen, Baldy as well as a number of others. They all have a very no nonsense, creative approach to building which should allow new players to pick one of these builds with confidence and not spend most of their run time kded. slagged, waiting to get rezed, or feeling like a liability (New players would like to feel that they are contributing to a run not just being dragged).
b. I personally miss seeing Ayla, Darc, Winlock, and Bigcowboy (Dynn) all of whom seem to be playing less at this time. But more importantly new players are missing out on the warm welcome and amazing help that these players all selflessly provided (I feel their hard work was a key factor in our player retention).
I would ask that any long time players who enjoy playing lowbies and teaching new players please PM me or post here so that I can supply gear, gold and subbies that can be used to help new players and as rewards for new players achieving certain goals like, level 50, 60 or first Demi.
2. Our inner server !chat says allot about us and our culture: (Lets stop the !chat trolling, and snarky comments) This really should not need to be policed as it is a waste of Dev/DM time.
3. HG Main Forums are easy to Google and are the first thing players thinking about joining the Mod see. Are we so far gone that we need to endlessly argue about nothing, troll each other and try our best to tear into one another? Is this the real HG?
Well if we want new players, then our community should act like it. There should not be a need for Devs/DMs to waste their time on policing the forums. If you want to argue, troll or just plain hate someone then send them a PM and have at it. But please don't make the community look like a bunch of asshats.
4. Elitism and Cliques vs. Inclusiveness: Players, who can't find a run, hang around a bit but eventually log off, and if that happens often enough they log off forever. This server has some amazingly good players who can low man top runs, which is great. But then mid range and new players have no runs available to them because all the super vets are low manning xyz run. Btw I am just as guilty of this as anyone; I enjoy 2 manning or less deep abyss runs, which I don't do anymore. Because if I chose to go !anon and run low man abyss then the 8:00pm east coast run would not happen and that would leave quite a few players with nothing to do.
Therefore, I would ask that our remaining super vets try to be more inclusive, if you can do it with 3, 4 or 5, please pay it forward by taking 10 and teaching the other 5+ as you go.
To the new and mid range players who are invited to come on these runs, I would suggest that you use common sense, listen to the advice of those who know, and follow instructions. This will give you a much better chance of being invited a second time.
5. Let's lose the Apathy: (Whatever I am busy!) You are busy, I am busy we are all busy. And yes HG going belly up will free up a big chunk of your time. But then you and your friends would say goodbye, drift apart and move on to other games, RL etc.
This is not national politics where you are powerless and what you do or say does not matter, this is grass roots guerrilla marketing were your help, you voice, your actions make a huge difference. But you do have to take responsibility and do the work.
If we want HG to keep going then it is up to us, not the Devs, not the government, not our parents but up to us! Sadly last time we did this many could not be bothered to vote for us or post anything, let's not repeat the mistakes of the past and do nothing.
Now the Plan (Make no little plans they have no power to stir men's souls):
I am looking for volunteers who are native speakers or fluent in the following languages, to help post messages about HG on video game boards etc. in those countries:
US English
Russian
Chinese
Korean
German
Portuguese
Slovak
Spanish
UK English
French
Finish
Swiss
Or other languages I may have missed; please PM me and let me know if you wish to help.
Once we get enough volunteers, I will group them into teams of two for board posts as well as provide specific guidance as to which boards would be most effective in getting us new players.
To give everyone a stating idea of what I am looking for in bulletin boards here is a very partial list:
NWN Boards
Video Game Boards
Baldur's Gate Boards
MMO Boards
D&D Boards
NWN Vendor Boards
University/College Boards
Local Craigs List
Review Sites Yelp etc.
Many Many More………
In addition we need to make sure that the following is always updated and our threads kept on top:
Amazon reviews etc
GoG reviews and board posts
NWN boards threads.
Any other discount NWN vendors should get reviews/posts about us.
CONTENT:
We need more content to showcase what HG is all about so…..
We need to produce some additional Video Promos for HG with boss fights etc.
We need pod cast interviews with real players talking about why we play HG and why we love it here.
We need some funny and wacky jpegs etc as well.
If you have the technical knowledge to create videos, pod casts or are a wiz with photo shop please let me know in your PM so that we can put those skills to use.
Until There is New Content, Special Events are the New Content:
Were, Storm, Blass, and Tox were all kind enough to use their free time to host special events for the server; this takes a bit of the pressure for new content off, as it breaks up the boredom of the same old runs done over and over, creates excitement, and gives everyone something to look forward to.
I would suggest that if they or other DMs/Guides can find the time and get approval, that they seriously consider running more events as the community is starved for new content and something different.
Should you wish help in setting up, marketing, taking signups etc. for the events, feel free to PM me as I would be happy to help.
MASS MEDIA:
Major magazine, blog, review articles about us would be a priceless coup, but these take time and personal interaction to develop. To get these things to happen we will need a combination of phone conversations (likely done by me), e-mails about us (Likely done by team members), and possibly combining small donations to buy some minimal ad space in exchange for a feature article about us (Depends on the group's finances but in this economy most publishers are quite hungry and thus flexible.)
All of the above is but a small start on a long journey that will help us come together as a group and with work should assure the survival HG for many years to come.
If you want to help, please PM me or post in this thread. I will then break people up into groups and send you PMs with instructions as to how to get started.
Keep HG strong,
Bad