Post by desocupado on Mar 11, 2013 11:45:57 GMT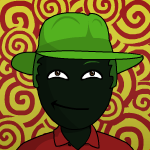 -Discipline (Slag/KD and other bad stuff checks)
-Listen (concealment piercing)
-Parry (critical damage resistance and a few handful checks if I'm not mistaken)
-Tumble (+12 AC)
Need no LSA
Bard and Monk
Red Dragon Disciple (actually don't need LSA tumble due class feature)
Need just LSA Discipline
Rogue
Pale Master (may not need Parry due critical immunity and don't really need tumble due bone skin, but still benefit from it as cross-class)
Need just LSA Tumble
Ranger
Weapon Master
Barbarian
Dwarven Defender
Fighter (after the update)
Need LSA Tumble and LSA Listen
Blackguard
Champion of Torm
Paladin
Need LSA Discipline and LSA Parry
Assassin
Shadowdancer
Need LSA Tumble, LSA Discipline and LSA Parry
Arcane Archer (discipline isn't as important due being in back line)
Shifter (may not need Parry due critical immunity with some shapes)
Need LSA Discipline, LSA Tumble and LSA Listen
Cleric (don't need parry as a battle cleric)
Druid
Need all 4 LSA
Sorcerer
Wizard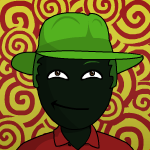 LSA discipline, Listen, Parry and Tumble feel pretty boring because they are basically a necessity for tanks.
If we could choose to get LSA Taunt, Bluff, Persuade, Pick Pocket or Search it would be much more satisfying than being forced to pick the ones for the skills above.
The 4 LSA
1.1 - LSA Listen is fundamental for tanks and LSA: Listen is only enabled by half-elf "Race"
1.2 - LSA Tumble is given by bloooded (which all half-orcs get) but can also be taken at level 1
1.3 - LSA Discipline is given by bullheaded (which all dwarves get) but can also be taken at level 1 - it's noteworthy dwarf don't favor any class that need it
1.4 - LSA Parry is given by snake blood (which only a few subraces get) but can also be taken at level 1 (tough many classes can skip it due critical immunity)
Race issues
2.1 - Humans can pick 2 LSA enablers at level 1 (tough they also need Saving Throws feats)
2.2 - Tank classes needs as much as 6 skills - Concentration (some rank), Discipline, Parry (If not Critical Immune), Listen, Tumble and Craft Armor (if low AC) and Craft Weapon (if low AB) - This is quite tough for races without bonus skill points (unlike Humans, Half-elves or Gnomes) in classes with just 2 skills per level - And worst for Half-Orcs (with Int-2)
2.3 - Being Dwarf, Half-elf or Half-Orc feels like a waste if you don't need the LSA they allow you to get for your class, when compared to human
2.4 - Elves are a special case, after splashing they can maximize any skill, but require loads of skill points
Usable skills with a splash at 40
3.1 - Discipline and Parry are both usable at rank 43 (but far from optimal for a full time tank)
3.2 - Listen is also usable at rank 43, tough just slight better than blind fight (cheap feat)
3.3 - Tumble 40 means -4 Ac potential making it only viable if you are a Wisdom Class with monk splash (Cleric/Druid) or have extreme concealment (Staffmaster/ Ethereal Visage) or stay away from combat (Arcane and Archers)
Ideas and propositions
4.1 - Remove the requirement of a level 1 feat from LSA feats (making them cost effectively 1 Legendary feat not restricted by base race) then make the combination of a Feat enablers at level 1 (like blooded or bullheaded) + LSA at LL levels grant the character maximized skill (saving up skill points)
4.2 - Improve the less used races (Gnome, Dwarf, Half-Orc and Halfling) with bonuses different from LSA enabling feats (Saving Throw feats would be my first suggestion) or stuff like:
---Dwarves add their Character level to Discipline Skill Rank (either as magic or hard skill points)
---Half-Orcs get 1 tumble AC per 6 character levels (up to +10 not stacking with the real skill - but saving up the skill points)
---Halflings can use Half of their Dex score for Strength checks (and/or twice it for discipline checks)
4.3 - Give Legendary Skill options to more classes (i.e. like Fighters get access to Listen at LL)
4.4 - Increase how many skill points some classes get per level (3 should be the minimum for a tank wannabe - everyone is envious of barbarian and their adjustment for Half-Orcs)
4.5 - Make monsters with concealment less common (thereof reducing the need of LSA Listen and Half-elf, instead of an avg concealment all over the board)
4.6 - Remove the requirement of level 1 for most/all feats
My favorite is 4.1, since it also helps tanks having more skills (usually Taunt and Craft Armor/Weapon) and is less obstructive to what has been build around the current bonuses.
4.2 could add feats like Dauntless, Great Fortitude and Slippery Soul - though this design seems to be contrary to the philosophy on XR subraces.
4.6 Seem a good improvement to the lower feats. Specially for tanks that can afford them.