Post by condude on Nov 26, 2017 21:36:32 GMT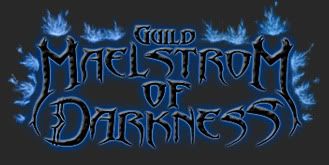 In practice this would become 'punishment' for those people who have built up large banks and invested significant amounts of their time into HG. This would also ensure the departure of most of the 'vets' who have such resources, and currently carry runs for those who do not.
While you may not see this as a big issue, many will. You might want to also consider the following...
Right now, it is near impossible for vets to get an answer from the Devs on a basic point regarding issues with the current mod which may not be bugs but are definitely beyond irritating flaws. Based on one recent thread at least, it was impossible. There have been calls, for years, to put something in place to have more people developing and to actually move HG forward a little faster. That said we must all be grateful for everything that the Devs do for us out of the goodness of their own hearts.
How about we think... that is how the problem is with one mod to develop. How much work will be done when there are two mods to develop? (EE + current HG.) How many gripes will there be when one gets an update and the other does not. What if the updates are different between the two? How will runs form on EE when you remove all the run-carrying vets, or on current when you remove the hope of 'new' players? How long will it be until the new and flash EE mod is the only one that the time-poor developers can find time to develop? How long will it take for the other, ignored version, to become empty?
Given that climate of possible things to come, and the existing lack of dev-time, do you really want to further fracture the development time? If you say yes to this, you must remember that it may well generate more gripes about inactivity and absentee-leadership. That is, on top of the resentment and easily predictable /quit responses, due to the bank-possessing and run-carrying vets being relegated to a second tier status in mod progression.
And yes... before Funky says it.... supposition...
I meant run EEHG exactly the same as normal HG, but with the reset. The problem Acaos mentioned with transferring HG over to the new server is that they can't play together. I'm assuming that means that data gained in the EE version doesn't transfer over to non-EEHG, which would mean progress would have to be made separately, creating a huge mess.
Instead, I proposed that EEHG be identical to normal HG, except with a clean slate. Different characters, banks, etc. on the two servers, but the exact same content. Updates would hit both servers equally. They would be the same mod run in two different places. It also would attract new players to the HG universe without devaluing previously made characters - the endgame runs would still take place on normal HG, but new players would be able to get started on an equal playing field.
An issue I can foresee is that in the long run, it likely would devalue current gear, since at some point EEHG may begin to dominate normal HG. There are solutions for that though, including an eventual transfer between the servers if one began to predominate.