Post by woqued on Feb 28, 2020 21:03:41 GMT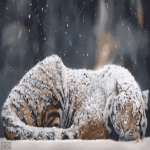 This is my concern.
Caveat: If dualwielding is reworked to be compareably strong to 2h and barbs would get free weaponswitching while retaining all extra attacks from a doubleweapon and get to use a shield while at it, it would be one of if not the best melee type character in the game. Currently I would love to play a doubleweapon Barb with a shield if not for the immeasurably miserable weapon swapping scenario - you need to be able to hit key targets, and that is way too often not the case for a Barb due to healing issues.
We're not likely to edit dualweilding too much, but rather create play environments where it is more valuable.
Funky
Why is that a "Concern"? We lack that type of characters in the current melees, and it wouldn't be the sturdiest most utility character (tank shifters, 1h bc) it wouldn't provide the most utility (its just fear aura, compared to rogs inflictors and spelltanks it doesn't even carry a torch) it wouldn't do the most damage (less, by a large margin than regular 2h) and it wouldn't be the tankiest (still very vulnerable to infliction mechanics). It would simply be a strong soak type that we sorely lack at the moment.
Being the best STARTING MELEE isn't something that you should be concerned about, imo. Barb suits that role perfectly even in classic DnD.