Post by simpetar on May 21, 2020 8:25:49 GMT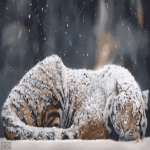 It is for this reason that I am against the cano sellback option, and also believe that getting what you want without interacting with others hurts the community no matter how expensive you make it. This is the very reason we see so very few xr up for auction and so few to trade, one mans trash is usually a new players treasure, but instead they are sold back to Ixiom, or possibly just bought outright and never see junk you would have to use for tradebait again. I would love this option, but if it were implemented we would see fewer xr trades without a doubt. There are so very few already with the sellback option in place as it is that beginning players or those without as much time on peek hours have no chance to gain even a broken xr item that's better than the bur stuff they have access to without the huge time investment of grinding limbo.
Maybe the intent was to keep xr out of auction chests and as minimal trade options as possible? That just seems contrary to a community growth to me.
Am I alone in this perspective?
The obvious answer is to start running Limbo yourself. It is not such a scarecrow that only the top of the top can do - as long as you are willing to learn and do little bit of research. Heck, p1 doesn't take longer than your average hell run. You don't see XRs in auction chests because they are tied to currency you have to earn, unlike BURs that drop left and right - they aren't bought for gold, but canos, which is why the only suitable trades will be done for other XRs or some mounts of canos. Junk XRs get refunded (and they deserve to be: many cloaks, tower shields and similar abominations fall to this category), mediocre are kept as trade baits and good ones are worn. The more people do Limbo, the more trade opportunities you will have.