items
Jun 20, 2013 19:13:41 GMT
Post by CataclysmicDeath on Jun 20, 2013 19:13:41 GMT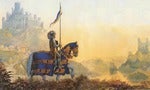 While neither one of the posts is asking for free gear, they also didn't turn it down when offered.
Wait, hold on a damn second!!!! I've accepted loot for free when it's been offered!!!! Holy crap I'm Chaos!!!!!!!!
Oh wait I'm safe, my IP is different.........phew
I received many in game complaints by players that were incensed -to put it mildly- when they found out they had given gear to someone who was not a new player... If Valkyrie Forbidden was in fact a new member of the family playing these complaints to me were unfounded... I made the post "outing" Alpha after I noticed that there was yet another post from someone with the same IP address AND birthday as Valkyrie Forbidden, while I cannot say for certain it is the same person I considered the "odds" of having the same November birthday listed to be quite astronomical.[/quote]
You find the odds of some kid using his brothers age as his own to make him seem older on a game dominated by adults, apparently (yeah that was sarcasm), to be astronomical? Honestly? C'mon really? Truly?
I didn't know people on the internet were always honest.............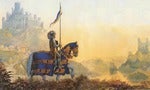 Damn I've been slacking if that is the most you've had from a single IP Address. Seriously though, did u ask the head of said household if he'd dealt with it or would be dealing with it or even if it was the same kid doing it? I mean you personally KE, you were after all the one who 'outed' Alpha, did you actually ask the question?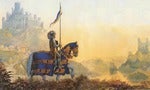 Wouldn't the simpler solution, simply be to warn players of this kind of behaviour and advise them not to give out free items? I mean seriously most people are aware of Chaos anyway by now, he HAS been around for quite some time. There is absolutely no reason for anyone to need to be given free stuff, gear is too easy to come by whether it be by trade or purchase in market or adventuring. That way anyone who gets stung, gets stung due to their own stupidity after having been warned about it. not an ideal solution but it certainly saves on Dev Time. I mean you walk around any UK Underground Station now and you get warnings that pickpockets operate in that area, I assume similar kind of warnings operate in the US and other countries, it helps make people more wary and they keep a tighter reign on their wallets/purses.
It also avoids threads like these happening.
How much time would it take to add a message on log in like the Donation message something along the lines of:
'Please be aware certain individuals have been found to be creating new accounts and pretending to be new players to obtain free gear hand outs, any players reported to be asking for free gear will be warned once by the DM Team and then have their account banned without further warning if the behaviour persists.'
Everyone sees it on log in, no one has the excuse that they didn't know the rule, problem solved in the simplest manner I can think of. Not what anyone wants to see happen perhaps but it is a simple and elegant solution to an on going problem that no one seems to have been able to think of any better way around yet.